Elevating Early Childhood to raise opportunities for all children.
Child Care Collaboration and Support
Lincoln Littles provides leadership, guidance, support, advocacy, and resources for child care providers. Lincoln Littles also hosts monthly ZOOM calls for child care providers to keep you informed regarding issues specific to early childhood. Participating partners include The Lincoln Lancaster County Health Department, DHHS Child Care Licensing, DHHS Child Care Subsidy/Grants, First Five Nebraska, and Step Up to Quality. We support child care providers by making connections, providing information, and collaborating.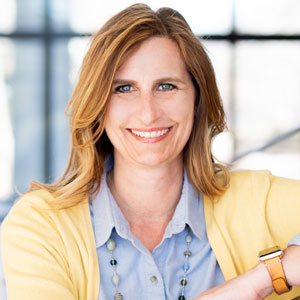 Suzanne Schneider
Associate Director
Lincoln Littles is dedicated to helping our local providers. Find information about our several initiatives below. For specific questions, contact Suzanne at
suzanne.schneider@lincolnlittles.org
Lincoln Early Childhood Network (LECN)
The Lincoln Early Childhood Network is part of the community-wide initiative called Prosper Lincoln, born of thousands of community ideas about how to make Lincoln thrive and prosper. Anyone can participate in the network by attending any of the three workgroups:
Comprehensive Health
Support for Families
Access to Quality Care and Education
Visit www.lecn.org to find out more and to see our calendar of meetings and events.
Lincoln Littles Tuition Assistance
Lincoln Littles grants funds to pre-qualified early-childhood programs and early-childhood programs then use these funds to provide tuition assistance for families who cannot afford tuition. To qualify, your program must be at a Step 3 or higher in Nebraska's Step Up to Quality. Qualifying Lincoln-area providers will receive an invitation from Lincoln Community Foundation to apply to participate in Lincoln Littles Tuition Assistance program during the next open application cycle.
Peer Mentor Program
Lincoln Littles has opportunities for child care directors to work with a peer mentor. You will be matched with an experienced provider to assist you as you navigate your business of operating a child care center. In this program child care directors will:
Develop a sense of belonging in the childcare community
Gain practical advice, encouragement, and support
Increase your confidence and feel empowered
Identify goals and establish a sense of direction
Gain strategies for dealing with a variety of topics
Community Child Care Partnerships
In this program, Lincoln Littles partners with Educare Lincoln. Through their Beyond the Walls program, Educare Lincoln will supply program support to community child care centers serving a high population of diverse children and children from low-income households. Educare Lincoln will support classrooms and teachers through their Mentor Teachers. Parents will be supported through the Educare Lincoln Family Outreach Specialists
Business Partnerships
Start-Up/Buy/Sell/Expand
Do you want to buy or sell or expand an existing childcare program? Let us know, we can help!
We offer support and guidance if you are considering starting a child care center or family home child care.
Child care business partnerships can include reserving prepaid spots for children, offering a discount to selected businesses, offering backup care, providing exclusive care, and many other options.
Emergency Response Notification System
The Emergency Response Notification System is a database used to contact child care administrators in the event of an emergency so they may take appropriate action. We partner with Lincoln Lancaster County Health Department, Lincoln Public Schools, and Lincoln Police Department to educate and train early childhood providers regarding Standard Response Protocol (SRP) and Relocation/Reunification.
Child Development Associate Certificate (CDA)
We provide information and support for the Child Development Associate (CDA) certificate program through the Council for Professional Recognition. Ask us about no-cost/low-cost ways to obtain the certificate.
Step Up to Quality
High-quality early childhood programs can have a lifelong, positive impact on young children and their families. Step Up to Quality helps early child care providers and educators recognize and improve quality. Programs enrolled in Step Up to Quality have access to coaching and resources that help them on their path to higher quality. These resources enable any provider or educator big or small to take quality to the next level. Whether you are just getting started or are already participating in Step Up to Quality, Lincoln Littles can help you navigate this process.