Dimensions Education Programs aims to inspire children, families, and educators to connect more deeply to the world around them. Dimensions caters to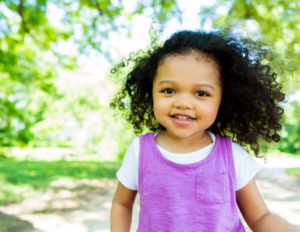 children's needs and curiosities by offering experience-based, hands-on learning opportunities, so they can gain vital skills to become creative thinkers. Dimensions is part of the broader organization Dimensions Research which also includes Exchange Magazine, a resource for early childhood educators and caregivers striving for high-quality care and education, and World Forum Foundation and Nature Explore, which includes research-based seminars, design consultations, and tools to support programs and help connect children and families to the wonders of nature.
Michelle Zimmer, the Director of Education Programs, believes that the nature explore classrooms are what make Dimensions Education Programs unique. Because their organization is part of a larger research foundation, they can design an outdoor classroom experience that encourages exploration, imagination, and discovery. Michelle also explains how the teachers at Dimensions practice intentional, heart-centered listening in their classrooms. At Dimensions, every decision made comes from the heart, and with the best interests of families in mind.
Assistant Director of Education Programs Megean Nelson was a high school student working at a daycare when it sparked in her the importance of being a part of children's lives during the most formative years. She believes the teachers at Dimensions value each child as an individual, and that the daily interactions she observes show that she is in the right place. Megean primarily creates resources that enable teachers to concentrate on teaching, with the goal of making their jobs as easy as possible. She believes that the interests and needs of families are at the core of everything they do at Dimensions.